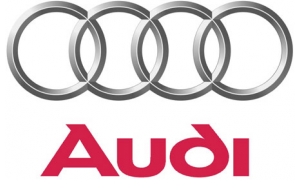 Audi
Categories
- Electric Cars
- Hybrid cars
Company type
- Stokist
- Company
C/ de la Selva, 22
08820 El Prat de Llobregat (Barcelona)
España
German manufacturer of normal and hybrid cars

Audi apuesta fielmente por su gama híbrida al unir su actual confort a un consumo menor y así adaptarse a las nuevas tendencias del mercado. Audi ofrece una versión híbrida del A6, A8 y Q5. También en breves lanzara la nueva versión del Audi Sport Quattro Híbrido y a desvelado su nuevo Audi SUV híbrido y compacto.

Audi también ha ganado en la competición de LeMans con su Audi R8 e-tron, un superdeportivo híbrido. Ya han desarrollado su antecesor el LMP1.

Ha desarrollado un robot eléctrico para la Luna.

Audi Urban recrea como sería las ciudades del futuro con los vehículos interconectados entre sí.