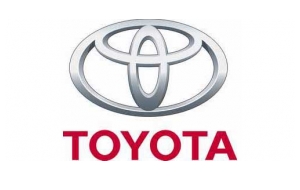 Toyota
Categories
- Electric Cars
- Hybrid cars
Company type
- Stokist
- Company
Avda. de Bruselas, 22 
28180 Alcobendas
Madrid
España
Japanese manufacturer of hybrid cars and hydrogen

El Prius, equipado con el revolucionario sistema Hybrid Synergy Drive de Toyota produce una experiencia de conducción inolvidable, plena de suavidad y potencia, logrando unas emisiones de CO2 extraordinariamente bajas y un impresionante ahorro de combustible. En definitiva, el híbrido más eficiente y dinámico fabricado hasta la fecha.

El compromiso medioambiental de Prius empieza bastante antes de que usted tome los mandos. Nos hemos cuestionado cada detalle de su diseño; desde su fabricación, hasta su utilización y disposición final para asegurar que durante su ciclo de vida provoque el menor daño posible al planeta.

También en la oferta está el Auris Híbrido y el yaris Híbrido.

En la acutalidad compite en carreras con el Toyota TS030 hibrído.