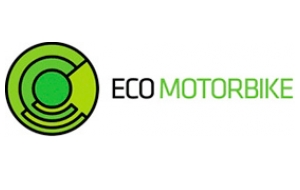 Eco Motorbike
Categories
- Bicycles and Pedelecs
- Motorcycles and Scooters
- Industrial machineries
Company type
- Stokist
- Shop
C/ Prado Tito 34,
28770 Colmenar Viejo,  
Madrid, España
Spanish company that distributes bicycles and electric motorcycles

Eco Motorbike. S.L es una empresa dedicada a la distribución, venta y alquiler de vehículos eléctricos. Tras 25 años en el negocio de venta de motocicletas en la tienda de la C/ Gutenberg 28 se ha decidido cambiar su línea de negocio y apostar claramente por el vehículo eléctrico. A abierto ocho tiendas especializadas solo en eléctricos en Madrid, Usera Colmenar Viejo, Torrejón de Ardoz, Collado Villalba, Villanueva de la Cañana, Valladolid y Barcelona. 

Eco Motorbike ofrece marcas de motocicletas y ciclomotores como las Brammo, Govecs, Nimoto, Xkuty y Oset Bike.

Distribuyen bicicletas eléctricas de la marca BH, Cube, Ave Bike,Beneli, Cube, Flebi, Focus, Bulls, KTM, Kalkhof, Legend, moustache, Nimoto, Quipplan, Orbea, Tucano, Urbanbiker, Ghost, Scott, Trek.

No dudes en visitar sus tiendas para ver la gran variedad de modelos que ofrecen y apúntate a la movilidad eléctrica del ahora y del mañana.