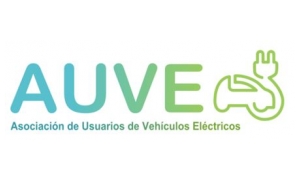 Want to advertise ?
You can contact us directly through this form.
Advertise type
The Prestige Electric Car & Bike Business Directory is the most complete international directory of hybrid and electric mobility. We have included companies dedicated to the manufacture, distribution and rental of bicycles, motorcycles, automobiles, industrial vehicles, construction and agricultural machinery, etc. We also include companies providing components for this sector, infrastructure and mobility solutions.
Our industrial directory is closely linked to our international webside that offers the most relevant news, complete reports, tests of vehicles and products, history, events and opinions, being a portal with great international vocation with clients worldwide. Without any doubt: the reference of the sector.
Thanks to our striking design, excellent search engine and good SEO position in the main internet search engines your company must be in our business directory to be seen and thus increase the chances of finding potential customers.
We have
four types
of categories:
FREE

Be located in the business directory at the end of the list and in the search engine
Business card with name, logo, address, web link and summary
ADVANCED, for 70 €**quarterly

Be included in the business directory in the top positions (random form) and in the search engine
Presence with a banner size 600x250 pixels (one third) in the international portal www.prestigeelectriccar.com + Bike in the news, reports, history, etc. (Randomized)
Advertising presence in our specialized monthly newsletter and company banner *
Business card with name, logo, address, web link, contact phone number, detailed company text, featured products with images
Direct contact through the form
PROFESSIONAL, for 140 €** quarterly

SAME AS ADVANCED, plus:
Customized ad for the website of www.prestigeelectriccar.com + Bike and in the business directory.
* Specialized professional newsletter. Maximum one advertising presence and banner by quarter and company. Check with our commercial team for other options.
**Rates for 2017, valid except typographical error